2023 IEEE SA Awards Ceremony
The IEEE SA recognizes outstanding standards development participation through various award categories. Learn more about select award categories below. The awards will be formally presented at the annual IEEE SA Awards Ceremony on 3 December 2023.
IEEE SA Lifetime Achievement Award Recipients
Jerome Blair
For more than 30 years of outstanding contributions to the science and technology of waveform generation, measurement, and analysis and to the development of associated international documentary standards
Leonardo Chiariglione
For thought leadership, technological prowess, and seminal contributions in the development and promotion of digital media standards deployed into billions of products and services worldwide
Paul Forquer
For contributions to the IEEE Vehicular Technology Society Traction Power Systems Standards Committee for more than 20 years
Ernie Gallo
In recognition of a long and distinguished career of contributions to IEEE and other standards development organizations
Robert M. Grow
For leadership roles in IEEE 802.3™, the IEEE Standards Association, and for key contributions to automotive optical Ethernet
IEEE SA Emerging Technology Award Recipient
IEEE 1547.9™ Working Group
For advancing the deployment of energy storage for distributed energy resources
IEEE SA International Award Recipient
Dennis Brophy
For global efforts to drive definition, acceptance, and use of electronic design automation standards including IEEE 1076™ (VHDL), IEEE 1666™ (SystemC), and IEEE 1800™ (SystemVerilog)
IEEE SA Standards Board Distinguished Service Award Recipient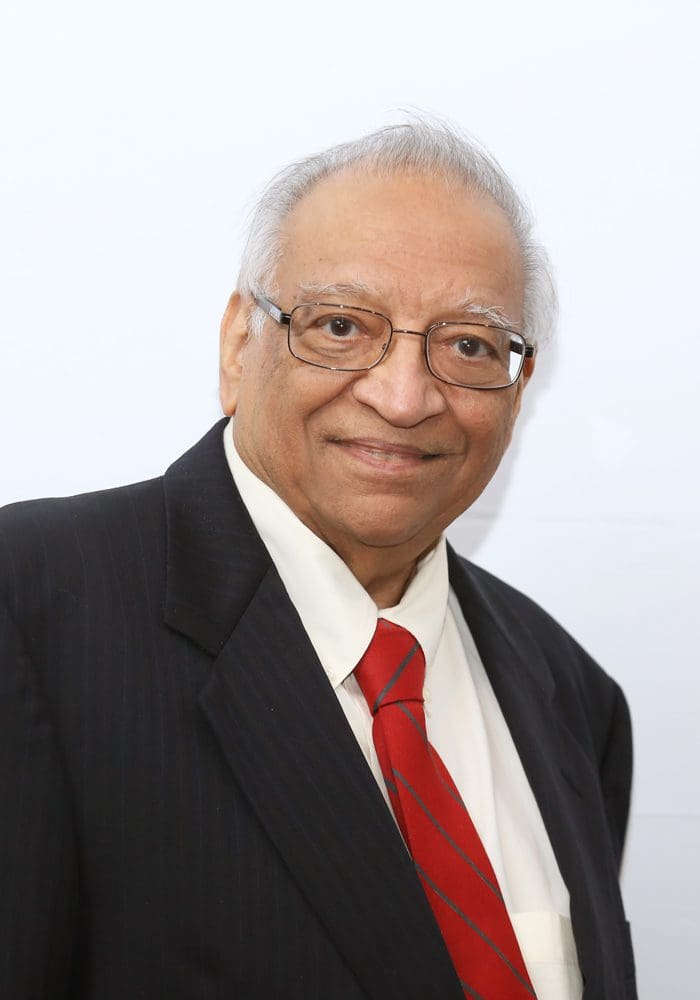 Daleep Mohla
For outstanding leadership on the IEEE SA Standards Board and its committees
IEEE SA Standards Medallion Recipients
Jyotika Athavale
For leadership, technical expertise, and guidance in the development of IEEE 2851™-2023, IEEE Standard for Functional Safety Data Format for Interoperability Within the Dependability Lifecycle
Alla Deronja
For ongoing leadership and contributions to the development of standards in the field of power system protection
Eddie Forouzan
For exceptional leadership and contributions to the development of IEEE 1725™-2021, IEEE Standard for Rechargeable Batteries for Cellular Telephones
Joel Goergen
For longtime technical contributions and leadership in the development of IEEE 802.3™ Ethernet standards
Chad Jones
For contributions, leadership, and expertise in Power over Ethernet, combining power distribution with data networking
John Jendzurski
For exceptional leadership in the development of a new IEEE performance and test method standard for down-the-road radar
Elizabeth Kochuparambil
For impact and leadership in high-speed electrical interface IEEE 802.3™ Ethernet standards
Rui Li
For contributions to the development of standards for energy-efficiency testing and evaluation of power fittings and conductors
Douglas M. Logan
For outstanding leadership in revising IEEE 762™-2023 to include variable energy resources, also referred to as renewable generation
John Haiying Lu
For leadership in standardization in the area of unmanned aerial vehicle applications and communications
Kent Lusted
For outstanding leadership and contributions to the development of multiple generations of the IEEE 802.3™ Ethernet standard
Sergio Rapuano
For outstanding leadership, determination, and dedication in the development of IEEE 2414™-2020, IEEE Standard for Jitter and Phase Noise
Kate A. Remley
For exceptional technical leadership as the working group chair driving the development of IEEE 1765™-2022
Michael Dean Sigmon Sr.
For influential leadership in the IEEE Power & Energy Society Switchgear Committee and for advancing new methods of educating users, manufacturers, students, and industry
Torbjørn Skauli
For outstanding technical contributions to the development of IEEE P4001™ on the characterization and testing of hyperspectral camera units
Günter Steindl
For outstanding contributions to, and constructive efforts in, the IEEE 802.1™ Working Group
Karla Trost
For exceptional leadership and contributions to the development of IEEE C37.75™-2023 and IEEE PC37.68™
Miao Wang
For exceptional leadership and contributions to the development of IEEE 2785™-2023
IEEE SA Managing Director's Special Recognition Recipient
Maike Luiken
In appreciation for leadership of Planet Positive 2030 and other sustainability initiatives inspiring all of IEEE
IEEE Charles Proteus Steinmetz Award Recipient
Philip Wennblom
For championing global development of market-led voluntary technology standards through decades of contributions to governance and strategy of international organizations
The Ron Waxman Design Automation Standards Committee Meritorious Service Award Recipients
Dave Rich
In Recognition of Outstanding Service Exemplifying the Spirit of The DASC
Japan Electronics and Information Technology Industries Association (JEITA), Semiconductor System Solution Technical Committee (SSS-TC)
In Recognition of Outstanding Service Exemplifying the Spirit of The DASC
Previous Award Ceremonies
Related Links